Thank you for visiting the page. Here you can view lovely words from our clients that keep us motivated for building better and conventional projects every time.
A service seems to be accomplished if it is praised! Savitry Greens has brought to you another triumph, that we've got because of you all. Listen to these satisfactory words from one of our customers which makes us feel like a winner. Savitry Greens, a Real Estate development company, offers its customers a rich portfolio of flats, apartments, G+3 flats with all the modern amenities and special offers.
Savitry Greens Did It Again! Fulfilling customers' requirements need a lot of work. Savitry Greens – the rapidly growing Real Estate development company, hosting an array of 2/3 BHK Flats in Zirakpur near Chandigarh, offers modern amenities for a beautiful living.It can be quite overwhelming to receive a word of appreciation after such a hard work in keeping our customers happy and gratified. Here's a video of another customer who is "pleasantly surprised" with the extraordinary services of Savitry Greens. Savitry Green's team helped Mr. Bharat Vishvkarma in buying his dream house. Now, when clients are happy, they are more than willing to recommend the company to their friends and family. We ensure to look after the customer's interests and requirements to provide best of the services to them.
The goal, as a company is to give customer service that is not just the best but legendary and here is a video which can perfectly define the quality of our servings.
Mrs. Sonia, a resident of Savitry Greens is speaking some words for our amenities which have made their living wider and easier.
We, Savitry Greens – the Real Estate portal provides you the best of the possibilities in buying your dream home and believes in serving our customers by fulfilling their requirements. A venture of NK Sharma Group who is committed to build your vision and is ready to provide you the best of the services. Thank You.
Hi everyone. I'm Deepak Bansal. By profession, I'm an IT engineer working with Infosys. I've bought this house in Savitry Greens and we got the possession this year. It's been 4 years we're living here and the house is excellent – 80% greenery around, ample space, even for parties and small family functions. All the facilities provided by the builder are also excellent; you can say family environment we get here is very pleasing. As such, we haven't faced any critical issues here, but if there's any, the company owners are kind enough to listen to our concerns and help us. Thanks you!!
Hi! My name is Harjitender Singh and I'm living here at Savitry Greens, VIP Road, Zirakpur. I booked my flat here 4 years back on 11th Nov. 2011. What made me buy this house besides the design and construction is its location – airport, nearness to tri-city area, Zirkapur-Shimla highway, etc. I feel blessed to get such a beautiful home beyond expectations and to be associated with such promising people. Whatever commitments were made, are fulfilled as is. Even the neighbors are very kind. We all live like a family, celebrate festivals together and Sunday activities too. I'm glad that I bought my dream home from Savitry Greens. Thanks!!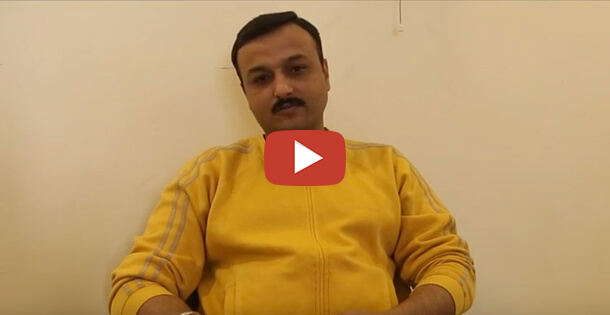 My name is Durgesh Paul. I'm a medical practitioner plus a reiki healer. I've been residing in Savitry Greens since March. After wandering a lot to purchase a home, we finally ended up here. From the initial discussions to vising various and sites and finally buying one…everything was very smooth. The people of the company are very kind and helpful. Within just one week, we got the booking done. Everything is as is as we were being told. It is really a Dream Project for us. Thanks!!
I feel lucky to be here at Savitry Greens 2. Almost a year back, I applied for a flat here and to my surprise I was provided with the keys of my flat in just few days. The environment here is really eco-friendly and one can lead a serene life. Definitely, I would recommend it to everyone among my friends and family.
I am a retd. Air force officer and was looking for a secure and spacious apartment for my family. I opted for Savitry Greens due to their pristine location, highest level of security and several other amenities they assured. I booked it back in 2013 and it hardly took six months to complete all the formalities and get the possession. The setup and interiors are excellent over here. And as far as the outdoor environs are concerned, I am greatly satisfied!
Being here at Savitry Greens from last one year, I feel lucky enough to buy an apartment for my family in such a beautiful location. It is well-maintained, green and friendly society. What I love most about it is that every facility is so close to this location. Whether it is about shopping complexes, hospitals, airport, highway, or educational centers, all are at a reach of 10-20 minutes. I love this place!
I come from Delhi. I work for a bank and have a transferrable job. Earlier I was on a rented accommodation. I thought of buying one and the ambience of the society which this group has given us attracted us the most to buy a flat here. Frankly speaking, the admins is very good here. Once you enter the society, there's a feel good factor, positive energy is there.
Flat No. 506, 5th floor. VIP Road Savitry Greens. About my experience, the atmosphere is very good here, both in terms of locality and standard of living. The space is ample and the quality of construction is also good. Although the project isn't yet completed still it is good. There are a few drawbacks but are expected to cover up with time. I really like the interior of the flat and I love living here. There is no such problem or complain till date.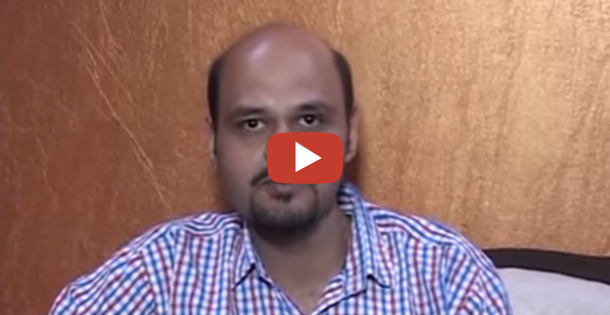 Savitry Green's Residense
We have been staying here in the Savitry Greens Flat for the last 3 months now. We shifted here in March 2015. Before shifting here, we've searched so many projects here because investment in a house is big thing for any family. We got to know about these flats. The project size and everything itself speaks off the volume or the clients you're handling. The best part of this home is that I'm staying on the 11th floor and the fresh air and greenery that you can observe here and the ambience over here, moreover the service quality, the aesthetics are all very flexible, you can really shape your home.